Flower Power Bloom Nutrient - 10Ltr set - A+B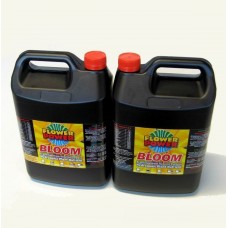 Product Code:
Flower Power Bloom 10Ltr set
Availability:
In Stock
Price: AU$85.00

Flower Power 2 Part Bloom Nutrient - 2Ltr Set (1Ltr A + 1Ltr B)
- A high quality, well balanced hydroponic bloom nutrient for use in the flowering and fruiting stages of plant development.
- The balanced formula ensures brilliant flower development, with large, dense buds and maximum yields.
- Formulated for use in all hydroponic systems, including Coco coir.
- Flower Power hydroponic nutrients are also well suited for use with plants growing outdoors in potting mix or soil.
Established in 1990 and formulated by one of Australia's leading hydroponic chemists, from high quality ingredients, Flower Power has a large following of very satisfied growers.
Write a review
Your Name:
Your Review:
Note: HTML is not translated!
Rating:
Bad
Good
Enter the code in the box below: