Cure Cellobind by Floraltec - 200ml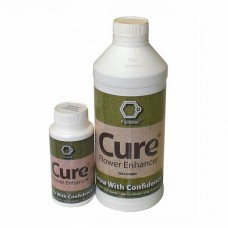 Product Code:
Cure Cellobind - 200ml
Availability:
In Stock
Price: AU$49.90

1 x 200ml bottle of Cure Flower Enhancer (Cellobind) by Floraltec.
Cure is a market leading natural crop enhancer designed to create a superior cut-flower product.
Cure increases the retention of trichomes, natural medicinal and essential oils, resins and terpines on dried plant material, boosts harvested crop yields, and allows flowers to retain their structural integrity.
- Made from 100% plant derived ingredients, Cure is tasteless and colourless.
- Enhances flower structure and reduces crumbling of dried product.
- Preserves natural oils, resins, terpenes and aromas.
- Improves and retains flower quality.
- Increases end yields.
- Increases shelf life of product.
- Inhibits oxidation and slows degredation of product.
Write a review
Your Name:
Your Review:
Note: HTML is not translated!
Rating:
Bad
Good
Enter the code in the box below: