Coco Coir - House & Garden Premium Coco Peat 50L (1-2 bags) CAN BE SENT via AUST POST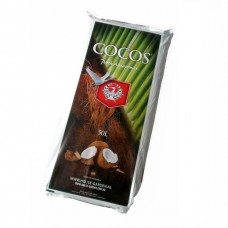 Product Code:
Coco Peat H&G 50L (1-2 bags) Can be mailed
Availability:
In Stock
Price: AU$32.00

House & Garden Premium Quality Coco Coir Growing Media - 50 Litre bags (1-2 bags buy price)
- RHP certified Dutch product.
- Low EC (salt) - Double washed using specifically filtered water.
- pH buffered.
- Contains Trichoderma and natural beneficial bacteria.
- Excellent drainage and natural anti-fungal properties.
Please Note: A maximum of 2 x 50L bags of this product can be sent by Aust Post. As such, the system will not allow more than 2 bags to be added to your cart from this page. If you would like to purchase more than 2 bags, but have them mailed out by Aust Post, you will need to do multiple transactions. Alternatively, if you would like to purchase larger quantities and have the order picked up from our store by a courier or freight company, or pick-up in person, then please refer to the pages with larger quantities.
Write a review
Your Name:
Your Review:
Note: HTML is not translated!
Rating:
Bad
Good
Enter the code in the box below: