Murray Hallam's Indy 11.5 Plan Set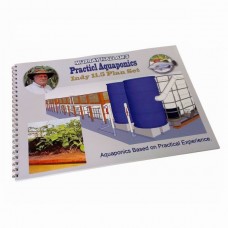 Product Code:
Indy 11.5 Plan Set
Availability:
In Stock
Price: AU$197.00

Murray Hallam's Indy 11.5 Plan Set - Feed a family of two from your own backyard.
The Indy 11.5 aquaponic system will provide a family of 2 with year-round vegetables, with a proper planting schedule and good management.
Build this robust and productive aquaponic system using this comprehensive plan set.
The Plan Set contains 16 full-colour A3 pages, plus over 40 pages of A4 building instructions, including a complete list of materials required.
Two different lay-outs are covered in the Plan Set - one with beds side-by-side, for a wider space, and one with beds in a line, for a longer, narrower space, such as down the side of a house.
Each Plan Set has its own unique registration number, and is personally signed by Murray Hallam. When you purchase the Plan Set, you also get free membership into the exclusive INDY 11.5 section on the Practical Aquaponics forum, where Indy 11.5 owners from around the globe share photos, experiences and tips. A great place to meet fellow enthusiasts from around the world.
Write a review
Your Name:
Your Review:
Note: HTML is not translated!
Rating:
Bad
Good
Enter the code in the box below: